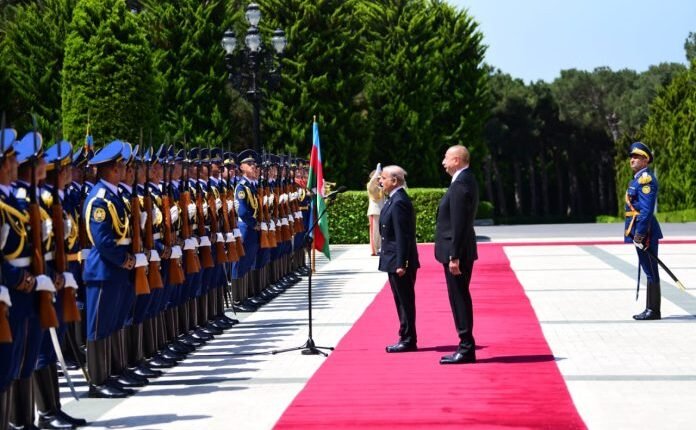 PM presented guard of honour at Presidential palace
BAKU, Jun 15 (APP): Prime Minister Muhammad Shehbaz Sharif was presented guard of honour here at the Presidential Zugulba Palace on Thursday.

President of Azerbaijan Ilham Aliyev warmly received PM Shehbaz upon his arrival at the Zugulba Palace.
A contingent of Azerbaijan armed forces also presented salute to Prime Minister Shehbaz Sharif.
Later the two leaders proceeded for a meeting at the Presidential Palace. After the meeting the two leaders will also talk to the media. A delegation of Azerbaijan ministers will also call on the prime minister to discuss the bilateral cooperation between the two countries in trade and energy sectors.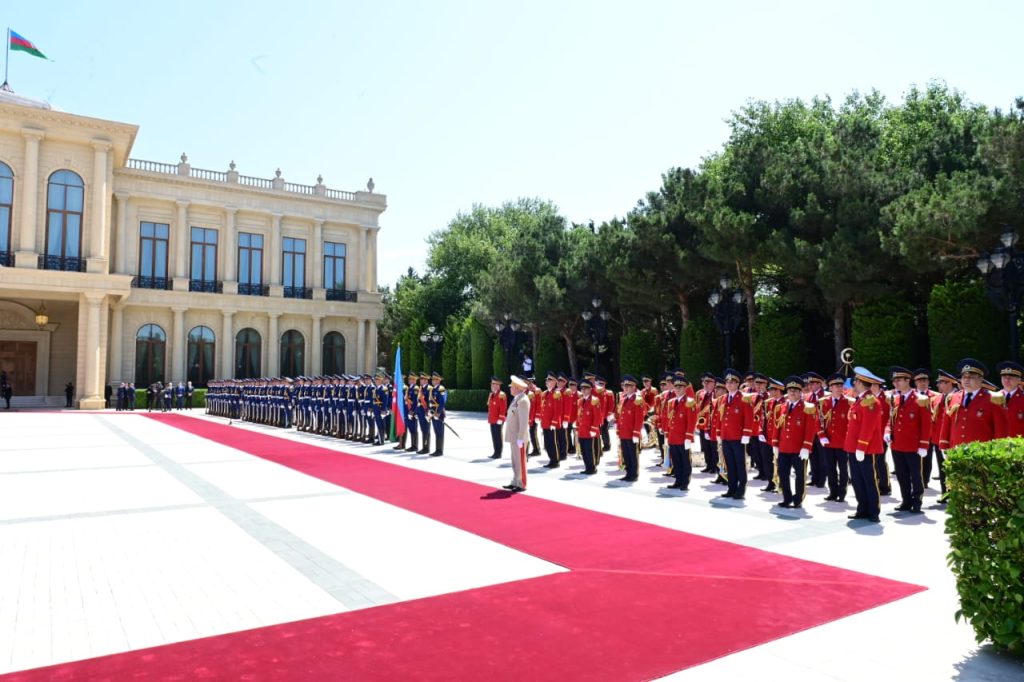 Earlier, Shehbaz Sharif visited the mausoleum of National Hero and first President of Azerbaijan, Heyder Aliyev and laid a floral wreath at the mausoleum.
The prime minister also paid a visit to the martyrs monument.