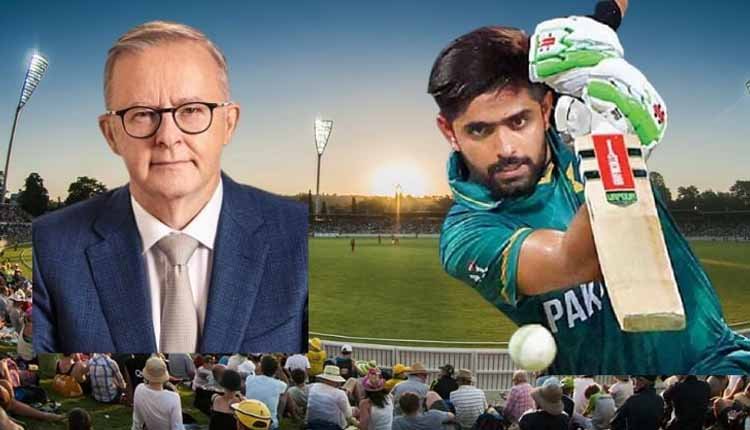 The schedule for the Babar-XI vs PM XI match is revealed by Australia's head
Australian Prime Minister Anthony Albanese has expressed his enthusiasm for the upcoming visit of the Pakistan cricket team to Australia.
The Prime Minister revealed his admiration for the legendary fast bowling duo, Wasim Akram and Waqar Younis, and eagerly anticipates the exciting series between the two cricketing nations.
"Pakistan holds a distinguished position in the cricketing world, and I have always been a great admirer of the fast bowling prowess displayed by Wasim Akram and Waqar Younis," commented the Prime Minister.
He acknowledged the profound impact of Pakistan's rich cricketing legacy on the global stage.
Cricket enthusiasts can now mark their calendars, as Cricket Australia has officially announced the schedule for the Pakistan vs. Prime Minister XI match. The four-day cricket extravaganza is set to take place at the iconic Manuka Oval in Canberra, with matches scheduled from December 6 to 9.
The Prime Minister is expected to attend the opening day of the match at Manuka Oval, emphasizing the significance of the series and the strong camaraderie between Australia and Pakistan in the world of cricket.