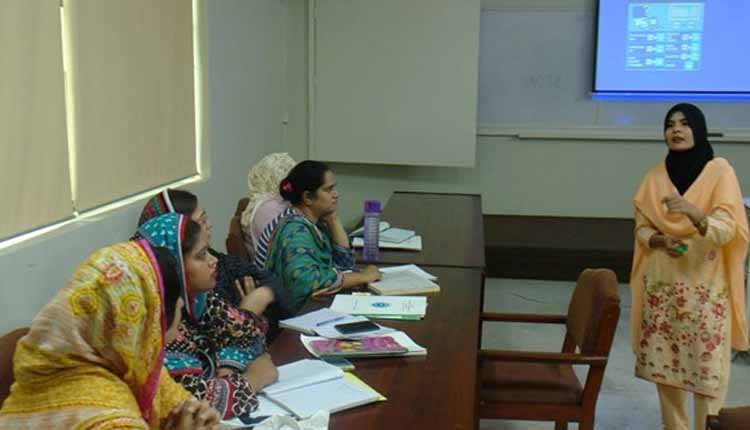 Teachers' training key to improving quality of education: minister
LAHORE:Punjab Caretaker Minister for Education Mansoor Qadir said that the training of teachers played a significant role in enhancing the standards of education. He said this while addressing an MoU signing ceremony at Government MAO Graduate College here Friday.
The MoU was signed between the Punjab Higher Education Department and the Higher Education Commission, Islamabad for the formulation of 'Faculty Professional Development and Staff Training Policy of Punjab'.
Speaking at the ceremony, the minister highlighted the importance of continuous professional development of teachers for quality education. He appreciated Higher Education Commission for initiating Faculty Development projects for government colleges in Punjab. The government is actively implementing various projects to enhance the quality of education in colleges, he explained. Secretary Higher Education Javaid Akhter Mahmood in his address said that professional courses have been introduced in government colleges according to their professional needs and the demands of market-oriented education. Modern labs are being established in colleges, and faculty development programmes are being launched to improve the quality of higher education, he added. Project Coordinator of "Higher Education Development in Pakistan" project Asad Khan briefed that various projects are being initiated for the college sector. He emphasised the crucial importance of faculty professional development for higher educational institutions.
HED Special Secretary Agha M Ali Abbas, informed the audience about the educational projects being launched in government colleges. Deputy Secretary Nadeem Asghar delivered a comprehensive presentation on the aims and the strategies for the implementation of the Faculty Professional Development and Staff Training Policy.