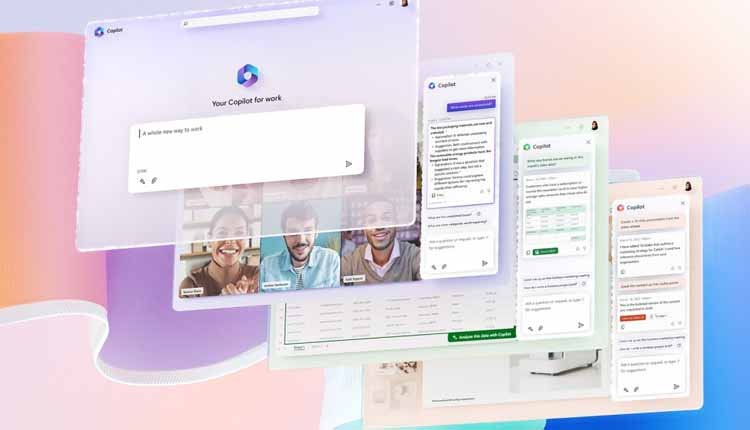 Google takes on Microsoft 365 Copilot with Duet AI in Chat, Meet, and more
Microsoft has been making a lot of waves in the artificial intelligence (AI) space recently thanks to innovations in services and tools like Bing Chat, Microsoft 365 Copilot, GitHub Copilot, and ChatGPT. With interest growing in this area, it's natural to see big tech firms investing money and effort in this area to attract more customers by enticing them with the latest advancements in technology. Now, Google has announced integrations between its Duet AI and Google Workspace products pretty much across the board.
Duet AI has now become generally available and is rolling out to customers who are willing to pay for Google Workspace. The AI copilot has been undergoing testing with many enterprise customers since May and is now ready for prime time. There are multiple ways in which Duet AI facilitates workflows across Workspace products. For example, it can use content from your Drive, Gmail, and Docs to create a presentation in Slides embellished with full-fledged text, images, tables, and other visuals powered by a simple prompt like "Create a summary of Q3 performance". Similarly, smart replies in Gmail are getting supercharged through Duet AI where you can now send out longer personalized emails generated by the AI.
The AI copilot is also being tightly paired with Google Meet. Customers who use the online communication app can leverage Duet AI to enable studio-like sound, lighting, and look. The AI model will also assist remote workers by allowing them to see all attendees in a physical conference room through face detection technology and dynamic tiles. Additionally, it will offer automatic translation capabilities with support for 18 languages through a real-time interface.
Those aren't all the improvements when it comes to Meet though. Duet AI will be able to capture notes and action items in real-time during an online meeting and will offer video snippets of the important bits too. For people who join late, it will provide a summary of the meeting so far so that they can get up to speed without interrupting the flow of an active conversation. Another nifty feature also enables Duet AI to join a meeting on your behalf so that it informs the rest of the attendees that you won't be joining and so that you can leverage the AI-generated summary.
There are a bunch of enhancements in tow for Google Chat too. Duet AI is now available as a chatbot in this Workspace product so that you can ask it questions about your content, get a summary of it, and catch up on recent conversations that you may have missed following up on. Google is also working on ways to implement no-code custom apps directly in Chat, powered by Duet AI in AppSheet.
Chat is getting tons of improvements outside the Duet AI integration too. These include better search functionalities, a refreshed interface based on the Material 3 design language, huddles, and support for up to 500,000 members in Spaces – a tenfold increase from what was on offer since earlier this year.
All of this doesn't come cheap though. Duet AI in Google Workspace will cost enterprise customers $30/user/month, reporting that the pricing tier for smaller teams is still under discussion.